One of the most tiresome tasks in a real estate agent's day-to-day life is having to transfer the information of their homes by hand, copying and pasting from one site to another, and checking that all the details of the properties are uploaded correctly. Luckily, in the MLS - Mediaelx this does not happen.

The MLS - Mediaelx is much more than a forum between professionals where you simply share properties and then forget about it. It is a private area for daily use, where you can make automations that streamline the work of your real estate, such as the automatic uploading of properties by XML, and where you can get a better management of shared properties, aimed at:
Increase your sales in the shortest possible time
Satisfy the needs of your buyers and sellers clients
Improve relations with professionals in the sector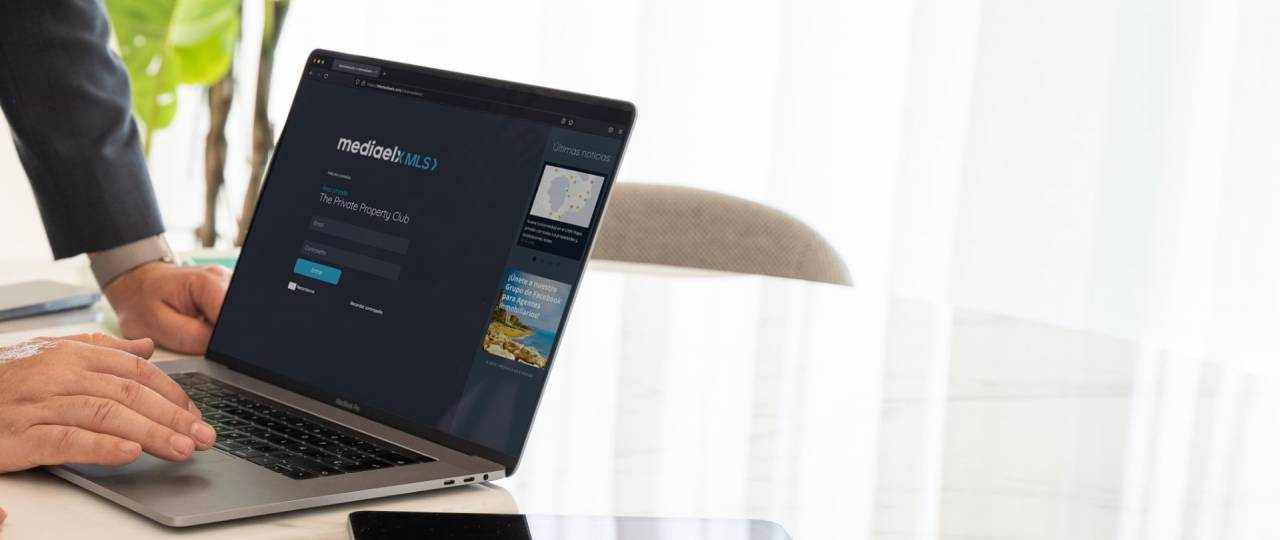 What does your real estate agency gain by sharing its properties in the MLS - Mediaelx?
1. You save time
You no longer have to spend hours and hours in front of your computer manually copying and pasting all the property information from one site to another. The MLS - Mediaelx's automatic property dump function does this job for you. It only takes a few clicks for your properties to be shared: from your CRM straight into the system!
2. The changes you make in your CRM will also appear in the system
Once your properties have been imported into the intranet, you can forget about it. You won't have to worry about anything, as all subsequent changes you make in your CRM, such as a price drop of one of your properties, will be automatically shown in the MLS - Mediaelx panel. With this automatic function you will save yourself from doing double work and you will have more time to dedicate to the urgent tasks of your real estate agency.
3. Several agents working together to sell your property
By sharing your properties with the many agents associated with the MLS - Mediaelx, you will have more chances that your houses will be sold in record time, satisfying your seller client and bringing more value to your services. In the same way, you will also be able to take properties from other collaborating agents to offer them to your buyer client.
Would you like to join the MLS - Mediaelx? Contact us and we will give you access
The list of agents associated to the MLS - Mediaelx is growing, so the offer of houses is becoming more and more varied, with thousands of properties shared throughout the Costa Blanca, Costa Calida or Costa del Sol.
Perhaps, you would like to join and have always at hand a wide and heterogeneous portfolio of properties to offer to your clients. In this way, the shortage of houses or your efforts to attract more properties will not be a real problem in your real estate agency.
If you are interested, you can request your access to the MLS - Mediaelx here:
Email: info@mediaelx.net
Phone / WhatsApp: +34 601 223 257
Our team will give you an update on how the intranet works (super simple and intuitive) and how to get the most out of its unique tools.
Image gallery
Share