Did you know that your real estate website is your presentation to the world? And that it can influence your clients' buying or renting decisions? If your website has an outdated design, slow or confusing navigation, lacks information or images, or doesn't adapt well to mobile devices, you may be missing out on business opportunities. If this situation sounds familiar in your daily life, don't worry.
In this post, we'll explain how premium and distinctive web design can help you attract more clients to your real estate agency.
The Importance of Premium Web Design for Real Estate Agencies
Have you ever wondered if your website truly represents your agency? In a constantly evolving real estate market, conveying trust and professionalism is essential. Your website is the window to your business, and premium design is the key to making that window attractive and convincing. By choosing higher-quality web design, you can ensure that you capture your visitors' attention and leave a lasting impression, making them feel they are in expert hands. That's why investing in premium web design offers several advantages, such as:
Standing out from the competition: With higher-quality web design, you can capture visitors' attention and create a positive impression.
Improving usability and accessibility: You can enhance the structure, navigation, and content of your website to make it user-friendly and understandable for visitors. Additionally, you can optimize your website to adapt to all devices and browsers while meeting quality and security standards.
Increasing traffic and lead generation: You can enhance the SEO ranking of your website in search engines, attracting more organic visitors. Moreover, you can incorporate elements that encourage interaction and lead generation, such as contact forms, call-to-action buttons, social media integration, or online chat.
Fostering customer loyalty: You can provide a better user experience to your clients, making them more satisfied and comfortable with your website. This, in turn, builds trust and loyalty, encouraging clients to revisit your website or recommend it to others.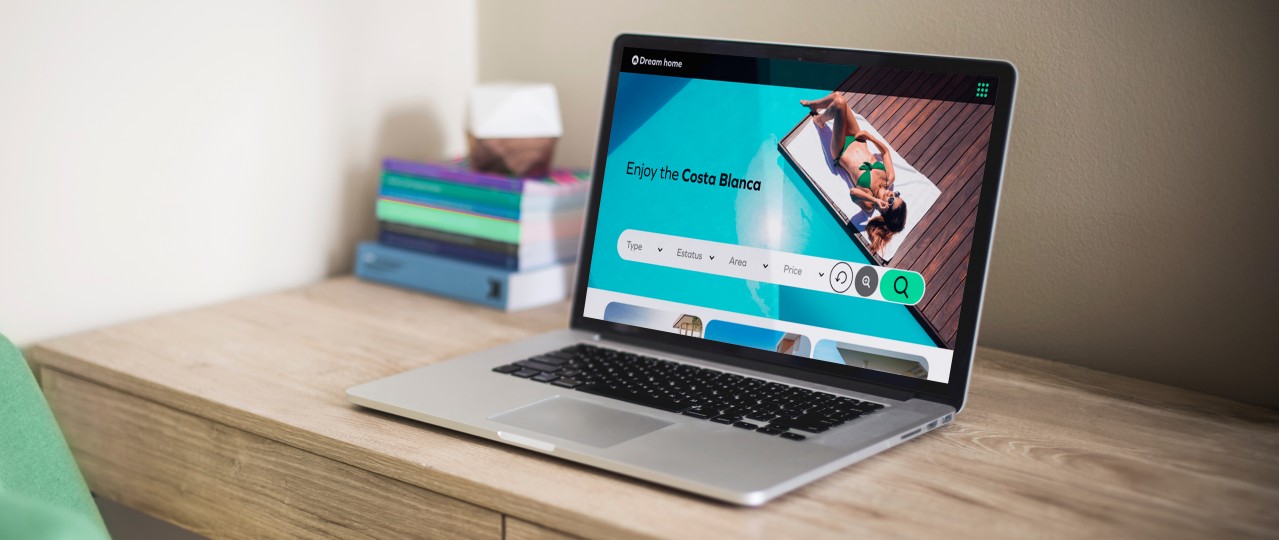 How to Make Your Web Design a Lead Magnet for Your Real Estate Agency
If you are determined to propel your real estate agency to new horizons with premium and quality web design, Mediaelx has the solution. We offer you the opportunity to have a professional, modern, and customised website perfectly aligned with your agency's corporate image and in tune with your preferences and strategic goals. We don't work with generic templates or predefined models like most others do. Our mission is much more ambitious: we create a unique and authentic online presence that reflects your agency's personality and highlights its added value.
Don't let your outdated website drive away leads. Choose Mediaelx's Premium Web Design:
Fully Responsive
Modern and Corporate Design
Clean Property Search
Logical Order and Intuitive Navigation
User Experience Designed for Leads
Contact us today and discover how Mediaelx can transform your online presence with premium and customised web design capable of attracting more leads to your real estate agency.
Write to us at our email: info@mediaelx.net
Call us or send us a WhatsApp message at +34 601 223 257
Visit us by appointment at Calle Vicente Blasco Ibáñez, 58, Elche (Alicante)
Image gallery
Share