Last Friday was held in the auditorium of the University of Alicante, the SEO Plus 2018 congress. The event brought together the main members of the national positioning to talk about the latest developments in search engine positioning.
Mediaelx was present at the event in order to continue learning the latest SEO concepts to offer our customers the most innovative and updated services in the market. Our goal is none other than not to stagnate in providing the same products year after year.
Our SEO company in Alicante wants our customers to always be able to enjoy the latest news in web positioning. For that reason, our Online Marketing department was very attentive to the new concepts in SEO, taking note and transmitting information at the moment through social networks.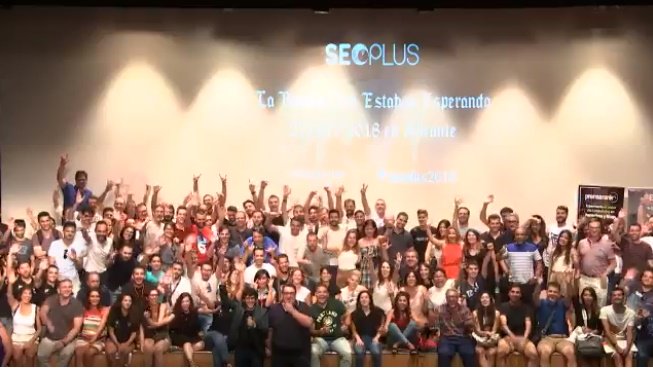 What SEO content was discussed in the SEO Plus 2018?
The SEO Plus 2018 covered multiple topics related to search engine positioning. From 9:15 in the morning until 8 in the afternoon. More than 10 hours where experts in SEO talked about the latest updates of the sector, under the watchful eye of a Paraninfo of the full UA.
Some of the main points that were addressed in the conference were:
SEO Indexing
Semrush
SEO Opportunities
Advanced Scrapping
Web automation
If you are looking for an SEO company in Alicante of guarantees and professional, go to Mediaelx
If after reading this news you want your web page to incorporate the latest news of the web positioning to appear among the first Internet searches, trust Mediaelx: your SEO company in Alicante
Mediaelx offers you the opportunity to come and visit our headquarters so that you can know how our professionals work and so that you can resolve any doubts that may arise.
We are located in Elche, on Calle Vicente Blasco Ibáñez, 58. If you want to call us first to make a first contact, you can do so by dialing 966 222 989. In addition, we have email so you can formulate your doubts in writing. Send us your mail to info@mediaelx.net
Share