It has been nine years since Mediaelx made a website for the Pusol Museum for the first time. After almost a decade, the cultural center continues to rely on our web development company in Elche. This time it has been with the redesign of the web.
A redesign that incorporates many new features. The first one is visible to the naked eye when you access it: a modern, attractive and personalized website. The changes in the redesign have been several due to the constant technological advances of society. However, the objective of Mediaelx has been to adapt the web to the new times, maintaining the essence of the Pusol Museum. And we think that we have achieved it.
With this new web design, the user can access it from their mobile device, they can arrange a visit instantly, they can access the social networks of the museum, etc.
The collaboration agreement between the Pusol Museum and Mediaelx goes beyond modernizing the center's website. From our company we want to bet for the maintenance of the inculcation of the culture of Elche. This is also indicated by the Diario Información, which has echoed this agreement: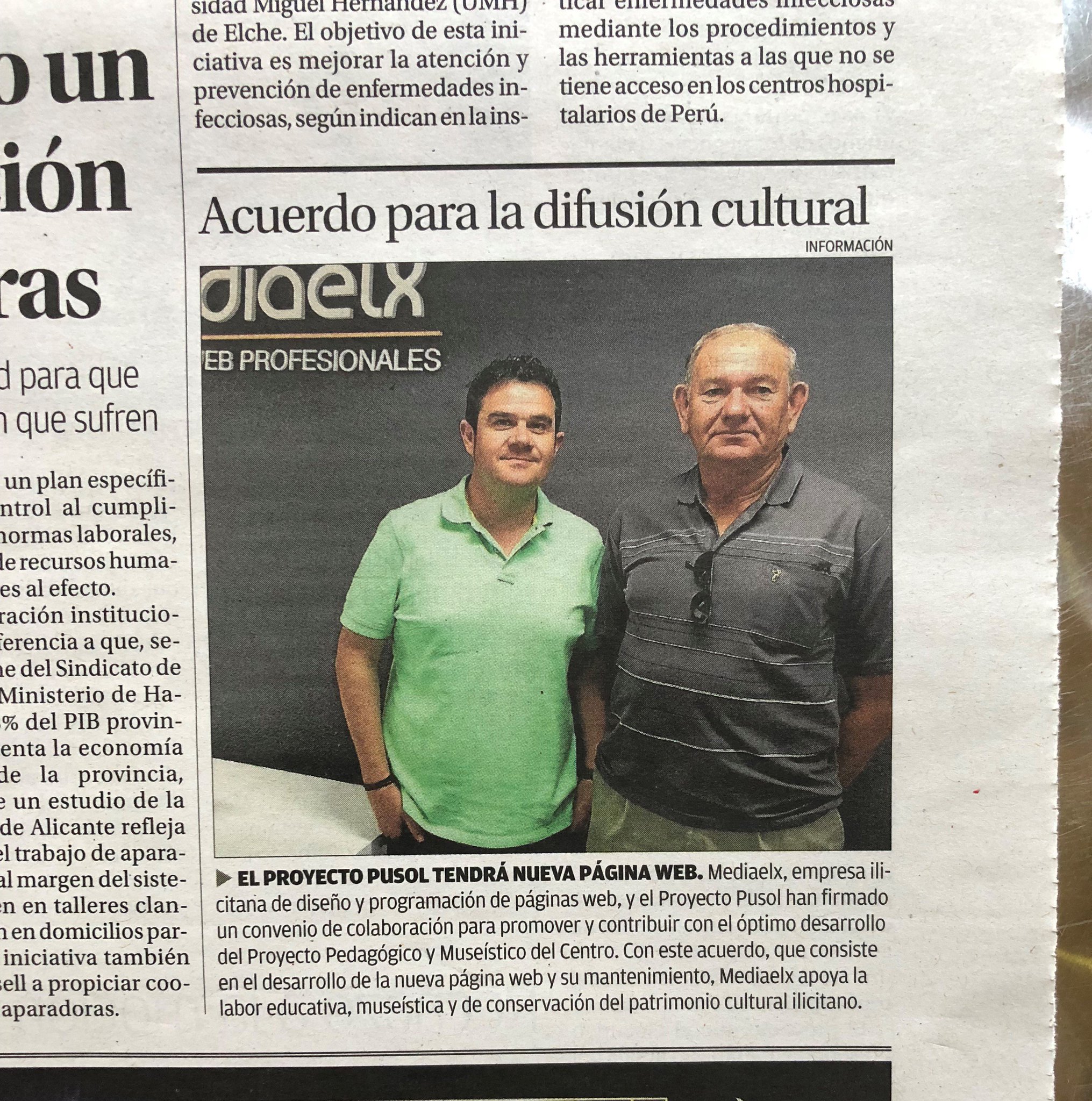 https://www.diarioinformacion.com/elche/2018/07/31/acuerdo-difusion-cultural/2048385.html
If you want to see how the new redesign of the Pusol Museum web has been, enter here: https://www.museopusol.com
Do you want a website similar to the Pusol Museum?
If you have visited the website of the Pusol Museum and you want your company to have a similar website, you just have to rely on Mediaelx's professionalism. We develop a custom website, a website with the features you want, a website designed for you and your customers.
Our websites have a responsive version so that anyone can access your website from anywhere in the world. In addition, Mediaelx develops websites adapted to the new General Data Protection Regulation (GPDR).
Get in touch with Mediaelx and enjoy a personalized website
If you are thinking about your company having a web page, or you already have it and you want it to be redesigned, Mediaelx helps you. Come and find out more information at Calle Vicente Blasco Ibáñez, 58 - Elche (Alicante) -
You can contact us by phone, by calling 966 222 989 or sending an email to: info@mediaelx.net
Share